The Smarter Cambridge Transport organisation
Smarter Cambridge Transport is an apolitical, voluntary organisation, advancing integrated, sustainable and equitable transport for the Cambridge region. Our objective is to seek out, develop and promote transport policies that will de-carbonise the economy, improve safety and public health, promote social equality and inclusion, and protect and enhance the natural and built environment. An essential consideration is how to integrate and balance all modes: walking, cycling, bus, train, taxi, private cars and commercial transport.
Every policy and proposal is the product of open-minded research and consultation, and subject to continual revision and refinement as new evidence emerges. The group has no political or commercial ties. We welcome involvement by individuals and organisations with an interest in sustainable transport. We are in active communication with MPs, councillors and council officers (at Cambridge City Council, South Cambridgeshire District Council, Cambridgeshire County Council, and the Combined Authority of Cambridgeshire and Peterborough), parish councils, residents' associations, Railfuture, Cambridge Area Bus Users, Camcycle, Living Streets, Cambridge Past Present and Future, Campaign for Better Transport, Carbon Neutral Cambridge, Transition Cambridge, Cambridgeshire Climate Emergency, Cambridge Association of Architects, Cambridge Ahead, Cambridge Network, Cambridge Forum for the Construction Industry and other groups.
Smarter Cambridge Transport is an unincorporated association governed by a constitution adopted on 24 April 2016.
The team
Edward Leigh (Chair)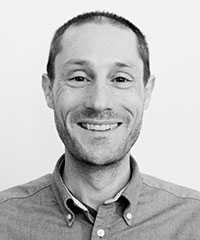 Edward Leigh is the leader of Smarter Cambridge Transport, recently qualified as a Transport Economist (at Leeds Institute for Transport Studies), chair of the South Petersfield Residents Association, independent member of the Cambridgeshire Police and Crime Panel, business owner, consultant and occasional blogger about making the world and Cambridge a better place to live. You can find him on Twitter and LinkedIn and read his recent articles here.
Wendy Blythe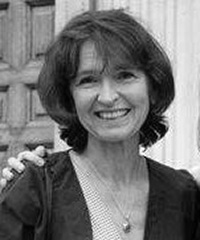 Wendy Blythe is Chair of the Federation of Cambridge Residents Associations (FeCRA). Her involvement reflects FeCRA's aim of facilitating discussion  and giving residents a voice. It also reflects her research interests in public realm and landscape design and the value of that to the community.
Laura Bray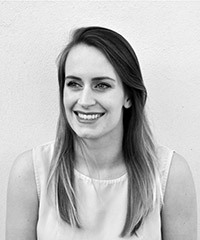 Laura Bray is a locally based architect, working with the planning system, local and national policies. She has a particular interest in how urban planning can improve people's health, protect and restore the environment, preserve the character of our cities, and promote sustainable forms of transport.
Jim Chisholm
Jim Chisholm, perhaps best known for the 'Chisholm Trail', is involved in many national transport campaigning issues. He has worked in transport research, including at the Government Transport Research Laboratory, for 15 years. "I believe that all people, and all modes of transport need to be catered for in an equitable way." Read Jim's recent articles here.
Anshel Cohen

Anshel Cohen is a Theology and Religious Studies student at the University of Cambridge with a keen interest in transport planning and public transport policy. He is currently writing a paper for Smarter Cambridge Transport on the powers contained in the 2017 Bus Services Act, and how these could be used to improve bus services in and around Cambridge.
Richard Cushing (Treasurer)
Richard Cushing has spent his working life in design engineering in and around the city. "The strength of Cambridge and the university system is the ease with which different disciplines can talk to each other. This is what produced the Cambridge Phenomenon a generation ago. The same applies to our planning today. New designs need to be based on rigorous evidence. Particularly in times of austerity, money must not only be spent wisely, it must be seen to be spent wisely."
Matthew Danish

Matthew Danish is a research computer scientist who studies ways of verifying complex software models. In his spare time, he volunteers for voluntary organisations such as Camcycle and Camsight, and advocates for safer, fairer and nicer streets for people. This generally means working towards better walking, cycling and public transport conditions for people of all ages and abilities. Read Matt's recent articles here.
Sam Davies MBE

Sam is Chair of the Queen Edith's Community Forum, covering 5000 homes in the south of Cambridge, and since 2021, a Cambridge City councillor. She wants to see better travel options available for residents and commuters, her interest having been sharpened by local government's failure over 20 years to plan and provide adequate transport solutions to support the expansion of the Biomedical Campus. Sam is currently studying for an MSc in Sustainable Urbanism at UCL, and you can read her recent articles here.
Roxanne De Beaux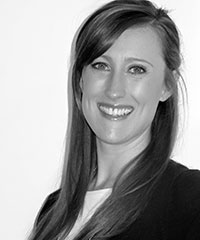 Roxanne De Beaux is the Executive Director of Camcycle. Her role is to provide support for the many volunteers of the Campaign to campaign for better, safer and more cycling in and around Cambridge. She has a wealth of experience in the commercial sector, both from the management consultancy and business sectors, and says: "I have the ambition to make Cambridge the number one cycling city in the world."
Emma Fletcher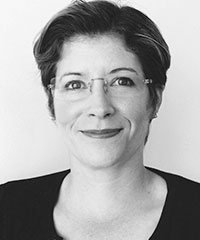 Emma Fletcher has worked all her life in the East of England and been involved in some of Cambridge's most exciting development projects. She has a keen interest in movement of people in, out and around the City, having always lived in villages around Cambridge. Of particular interest is the increasing length of commuting due to the cost of living in and around Cambridge; the acceptance of car ownership as part of living outside the City; and, as consequence, how to encourage a modal shift in transportation to assist in managing traffic issues in the region.
Jean Glasberg
Jean Glasberg has lived and worked in Cambridge for over 35 years. She is chair of her local residents association and has served as a city councillor; as Chair of the Environmental Health Committee she was involved in introducing air pollution monitoring to the city. Jean is committed to ensuring that residents have a say on the future of their city, and that rapid growth does not destroy its beauty and green aspect. She says, "I joined Smarter Cambridge transport because it has both the vision to value the things that are most important to the community, and the practical ideas needed to transform traffic management in this area for the 21st century."
Henry Gomersall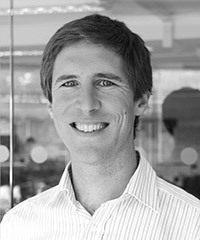 Henry Gomersall is a medical device engineer, passionate advocate for reduced climate impact, and lover of clean and healthy spaces for people. He is interested in helping people understand the impacts of transport on the world, and to promote open and honest debate about the changes needed to make transport sustainable for more people.
John Hall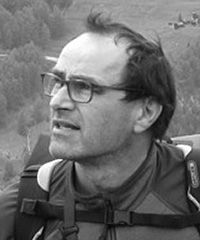 John Hall is a medical researcher, living and working in the city. He has a vision of a quieter, cleaner more equitable transport network.  He says this has already been achieved in similar cities abroad and is certainly a realistic goal for Cambridge.
Penny Heath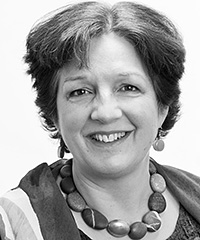 Penny Heath is an art conservator passionate about city heritage and excellent streetscape design. She has known Cambridgeshire since childhood and wants to see connections  between the city and its environs improved without ruining character and identity. She is realistic about people's transport needs, whether running a home or a business, and uses all modes of transport herself.
Robin Heydon
Robin Heydon is Chair of the Cambridge Cycling Campaign and has a regular column in the Cambridge News.
Lynn Hieatt (Vice chair)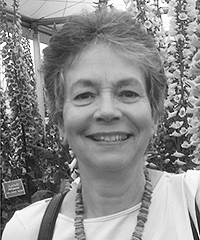 Lynn Hieatt has lived in Cambridge for over 40 years and comes to the campaign after a career in publishing at Cambridge University Press. A chair of a local Residents' Association, recently she has been active in facilitating communication among residents, particularly in response to the City Deal proposals. She was attracted to the Smarter Cambridge Transport project because of its imaginative and forward-looking, practical proposals to help shape the future of this dynamic city. Read Lynn's recent articles here.
Paul Hollinghurst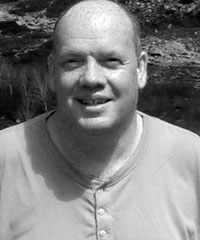 Paul Hollinghurst is the Secretary for Railfuture East Anglia. He says: "Cambridge has been given an important opportunity to transform its transport infrastructure with the City Deal but risks wasting the money on ineffective schemes with too narrow a focus. I see the Smarter Cambridge Transport project pulling together strong ideas from both local experience, and also from Europe. I also have a interest in transport data, for justifying and showing people why proposed solutions will work, and also providing people with the information they need to have an efficient stress free commute."
Nicki Marrian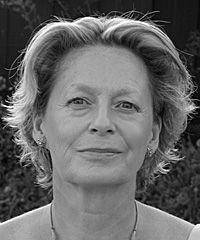 Nicki Marrian worked at the Word Bank in Washington DC for 20 years, mainly in publishing, then spent 7 years in Silicon Valley, California. "I am happy to be back in Cambridge after nearly 30 years in the USA. Cambridge has changed fundamentally even in the 5 years I have been back. I feel strongly that the unrestricted commuter parking on residential streets creates unnecessary congestion, adds to pollution, and distorts traffic flows. I want to help Cambridge become a vibrant modern city, without sacrificing its historic charm and beauty."
Chris Rand (Secretary)
Chris Rand is a local magazine editor, blogger and campaigner from Queen Edith's ward in Cambridge, with a keen interest in improving the communication between residents and local government. He believes that a key factor in making the Greater Cambridge Partnership's work successful will be generating ideas from the people who live in and around the city, and not leaving things to commercial interests. Read the recent articles by Chris here.
Lauren Stabler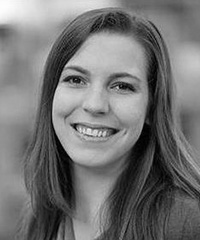 Lauren Stabler is a postgraduate at Anglia Ruskin University researching urban sustainable development, with a particular focus on public participation in the context of devolution. Her previous research concentrated on inter-state and inter-city climate change governance. She is actively promoting a Car Free Day in Cambridge as part of a global movement to reclaim the streets, trial innovations in public transport, and promote healthy communities. "I want to support Smarter Cambridge Transport because I understand and value its role in helping steer sustainability transitions in local transport."
Nicola Terry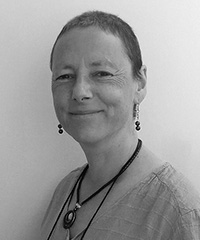 Nicola Terry is a consultant, mainly working on government research projects connected with energy and sustainability. She also volunteers with Transition Cambridge and Cambridge Carbon Footprint. Nicola writes a blog, which often touches on transport issues. She supports Smarter Cambridge Transport because transport is probably the sector of energy use that is the most difficult to decarbonise but where the potential benefits are greatest. For example switching to electric transport improves air quality and reduces noise levels in the environment as well as carbon emissions. Hence her involvement too, with Cambridge Cleanwheels, a transition promoting electric cars and car clubs as a way to reduce car usage.